Introduction to JetX3: The Space-Themed Online Slot
JetX3 is an innovative online slot game developed by Smartsoft Gaming, setting itself apart in the online casino world. This game, characterized by its space-themed adventure, offers players an extraordinary experience that combines thrill, strategy, and the chance for substantial wins. In this guide, we delve into the game's features, strategies, and tips to help you maximize your gaming experience.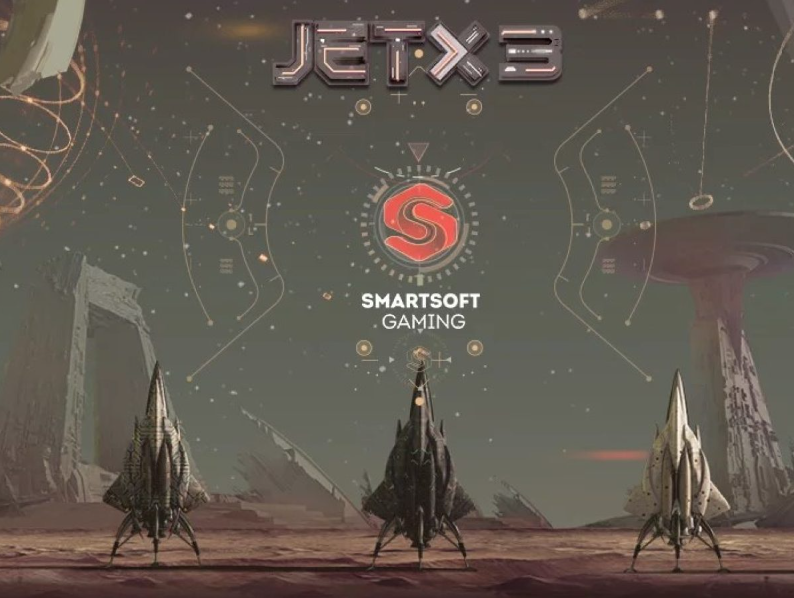 Game Overview: Thrills of Space and Chance
Unique Gameplay Mechanics
JetX3 stands out with its unique gameplay that revolves around three starships launched into space. Unlike traditional slot games, JetX3's excitement isn't derived from spinning reels but from the suspense of the ships' journey in space. Bets are lost not by a dropping graph but when the starships explode, making timing and strategy key elements.
Betting Range and Winning Potential
Players can place bets ranging from €0.1 to €300, accommodating both casual players and high rollers. The maximum win is a staggering 2,000 times the bet, providing an exciting prospect for those seeking big payouts.
Exceptional Design and Graphics
The game boasts high-quality graphics and animations, bringing the space theme to life. Each element, from the launch pad to the starship explosions, is crafted with attention to detail, ensuring an immersive experience.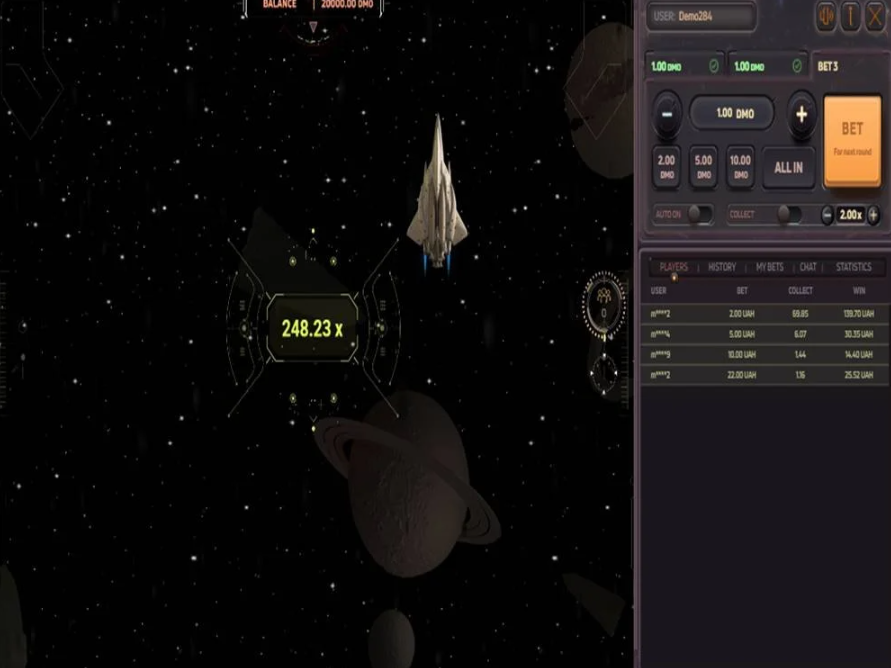 Mobile Compatibility: Play Anywhere, Anytime
JetX3's mobile compatibility is a standout feature. Built with HTML5 technology, the game adapts seamlessly to various screen sizes and operates flawlessly on Android, iOS, and Windows phones. This flexibility allows players to enjoy JetX3's thrilling space adventure from anywhere with an internet connection.
RTP and Volatility: Understanding Your Chances
The Return to Player (RTP) percentage of JetX3 is an impressive 97%, higher than the average for online slots. This high RTP offers players a better chance of winning in the long term. Although the game's volatility isn't explicitly stated, its high RTP provides a balance, making it suitable for various playing styles.
Strategy and Tips: Maximizing Your Winning Potential
The Martingale Strategy
A popular approach is the Martingale Strategy, where players double their bets after a loss. This method can help recover losses with a single win, resetting the bet amount after a win.
The Anti-Martingale Strategy
Contrary to Martingale, this strategy involves increasing bets after wins and decreasing them after losses, aiming to capitalize on winning streaks while minimizing losses.
The D'Alembert Strategy
A more conservative approach, the D'Alembert Strategy, involves a gradual increase in bets after losses and resetting to the original bet after a win, offering a balanced risk-reward ratio.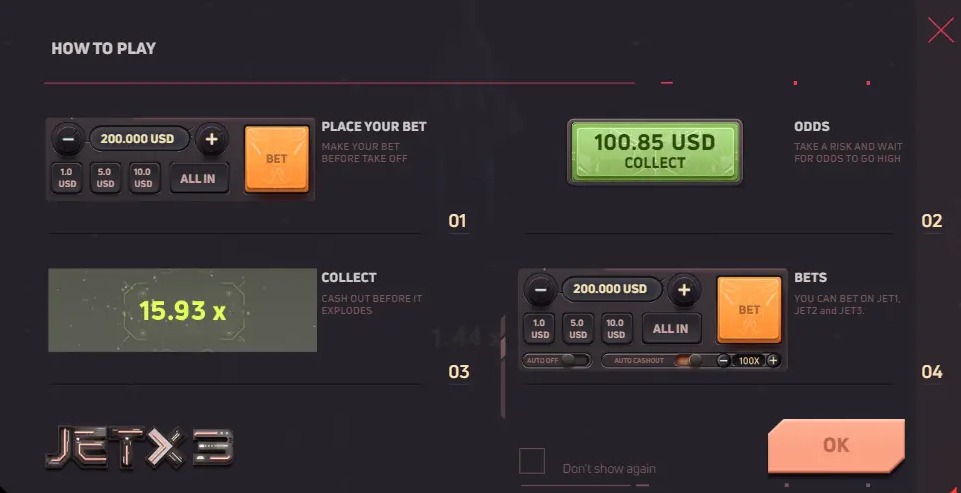 Optimal Strategy for JetX3
Considering the game's dynamics, the D'Alembert Strategy is highly recommended. It caters to players with different budget sizes and balances risk effectively.
Conclusion: Why JetX3 is a Must-Try
JetX3 is more than just a slot game; it's a thrilling space adventure that offers unique gameplay, stunning graphics, and the potential for significant wins. Its high RTP, diverse betting options, and compatibility across devices make it a top choice for online slot enthusiasts.
FAQ
What is JetX3?
JetX3 is an innovative online slot game developed by Smartsoft Gaming, featuring a space-themed adventure. It offers a unique gaming experience with its exceptional design, strategy-based gameplay, and the potential for significant wins.
How does the gameplay of JetX3 differ from traditional slot games?
Unlike traditional slots, JetX3 doesn't rely on spinning reels. Instead, it features the launch of three starships into space. The excitement and outcome of the game depend on the journey and explosion of these starships, emphasizing timing and strategic betting.
What is the betting range in JetX3?
The game allows bets ranging from €0.1 to €300. This range caters to casual players as well as high rollers, offering flexibility and inclusivity in the betting options.
What is the maximum win in JetX3?
Players have the opportunity to win up to 2,000 times their bet, which presents a significant winning potential for those seeking big payouts.
How is JetX3's design and graphics described?
JetX3 is known for its high-quality graphics and animations that vividly bring the space theme to life. The game's design, from the launch pad visuals to the starship explosions, is detailed and immersive.